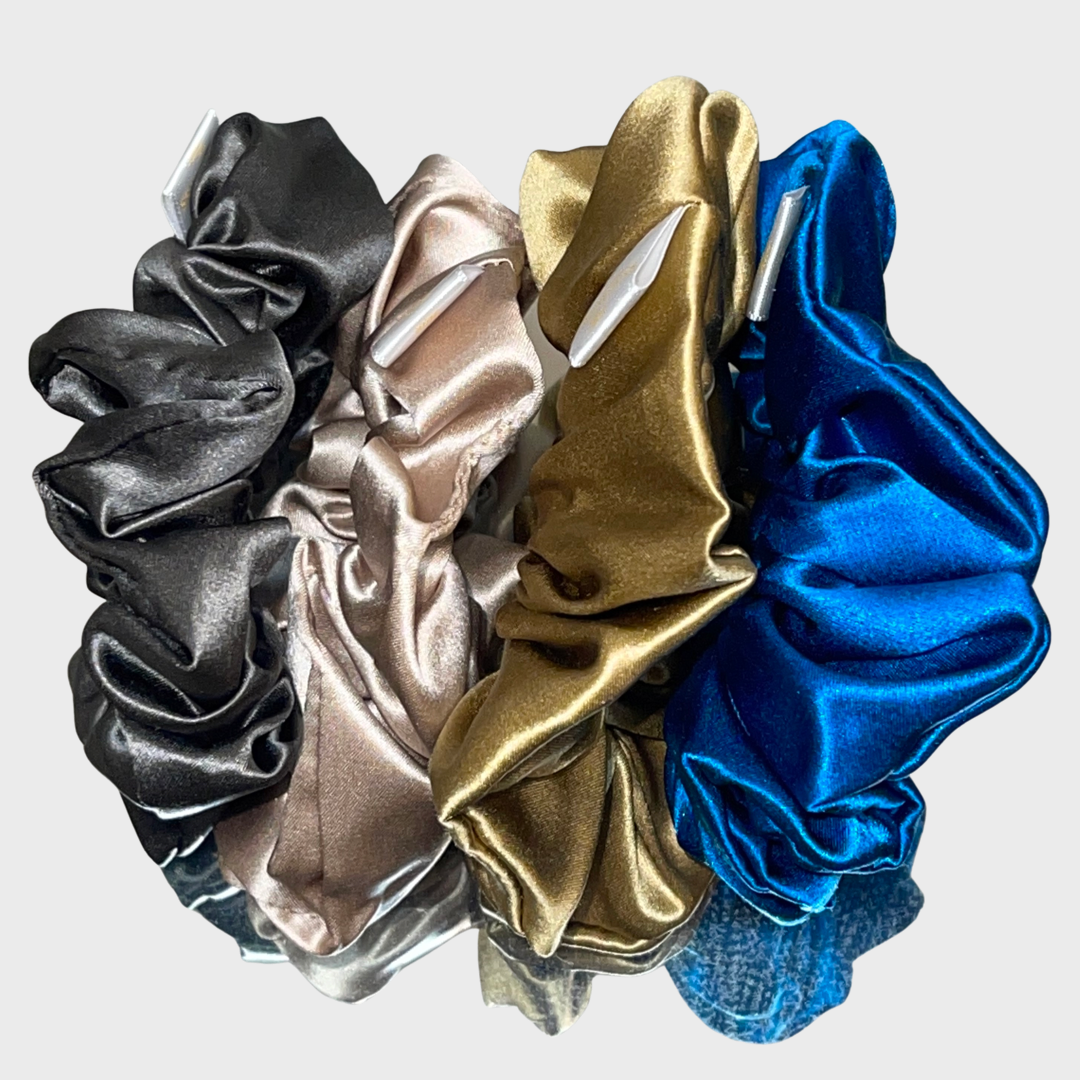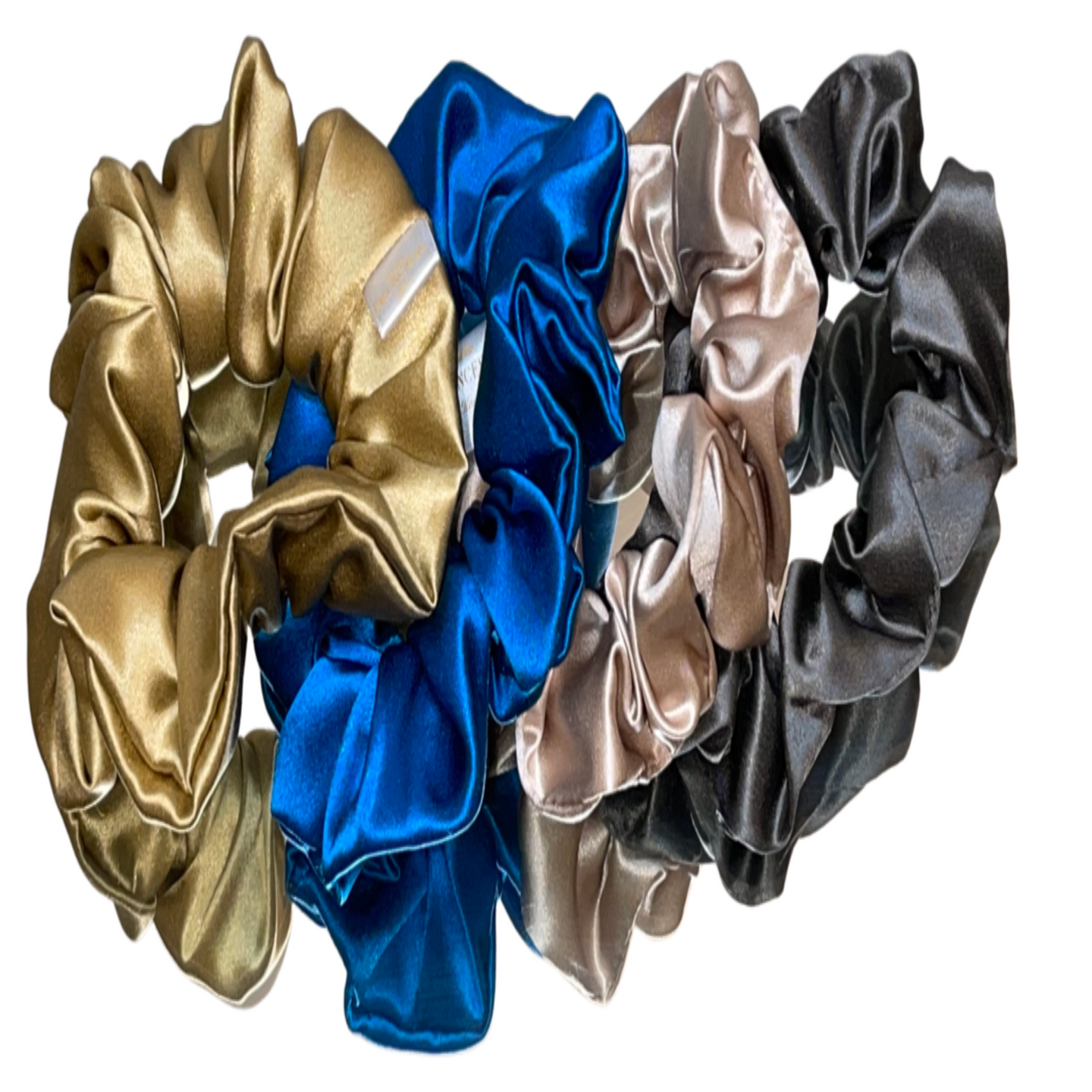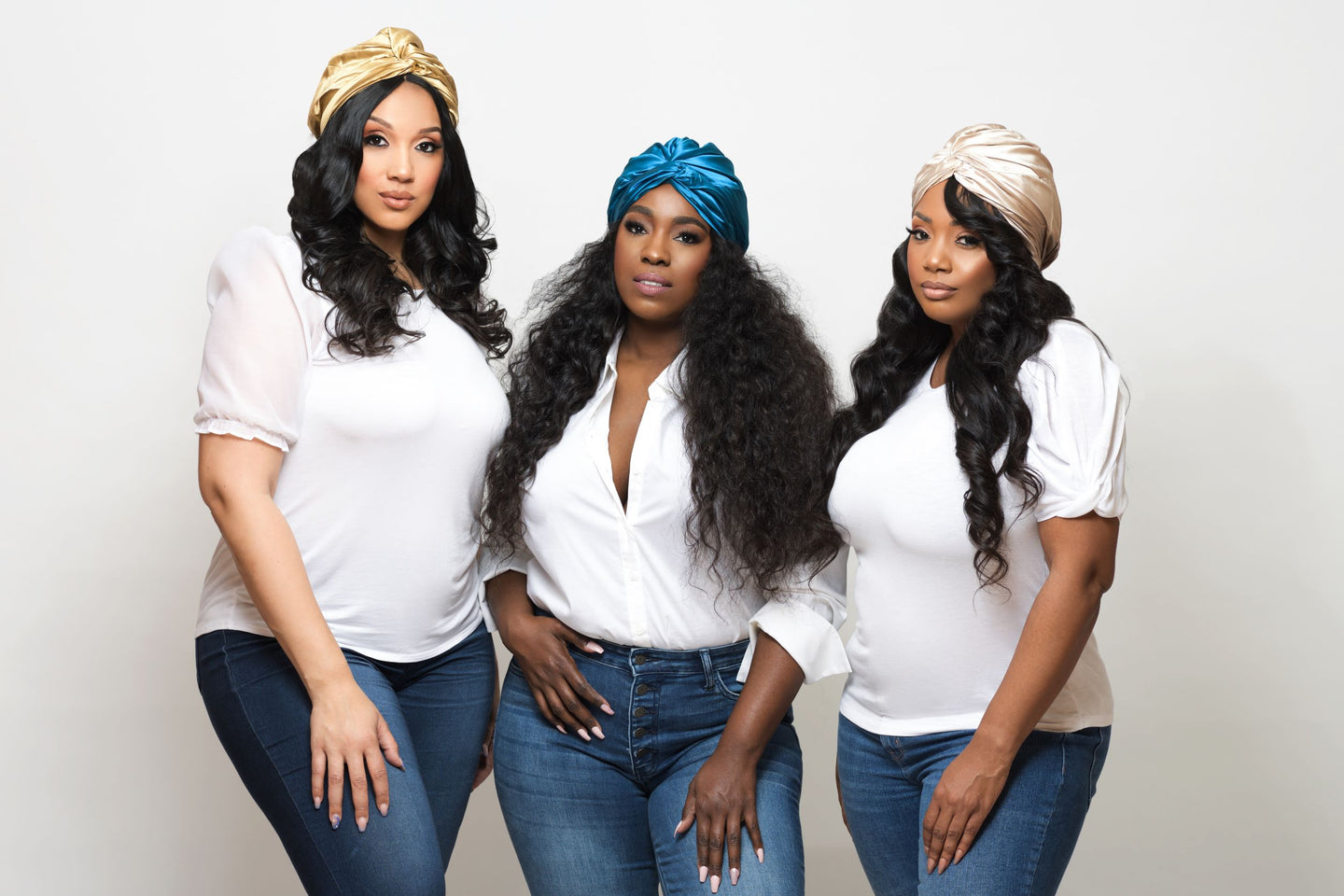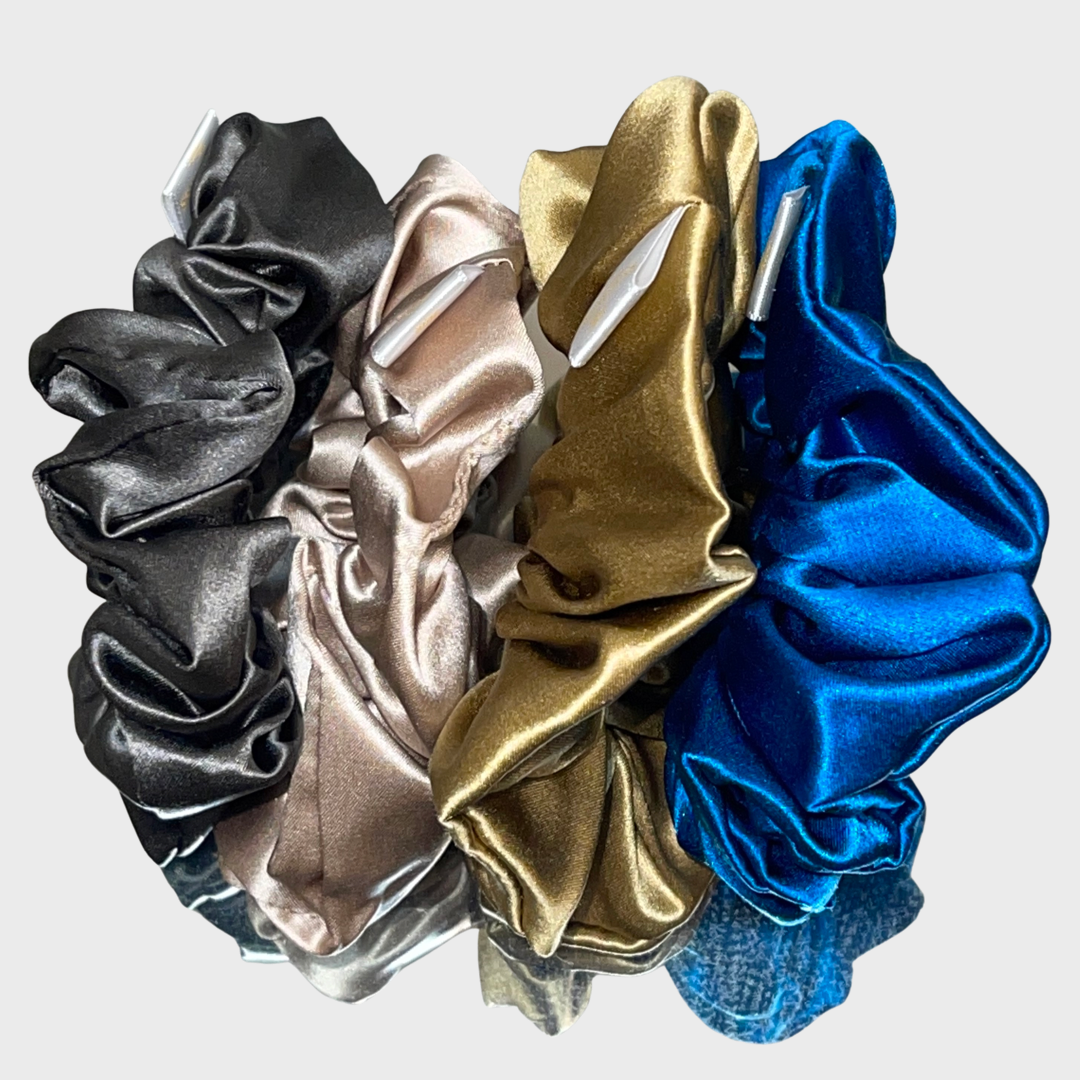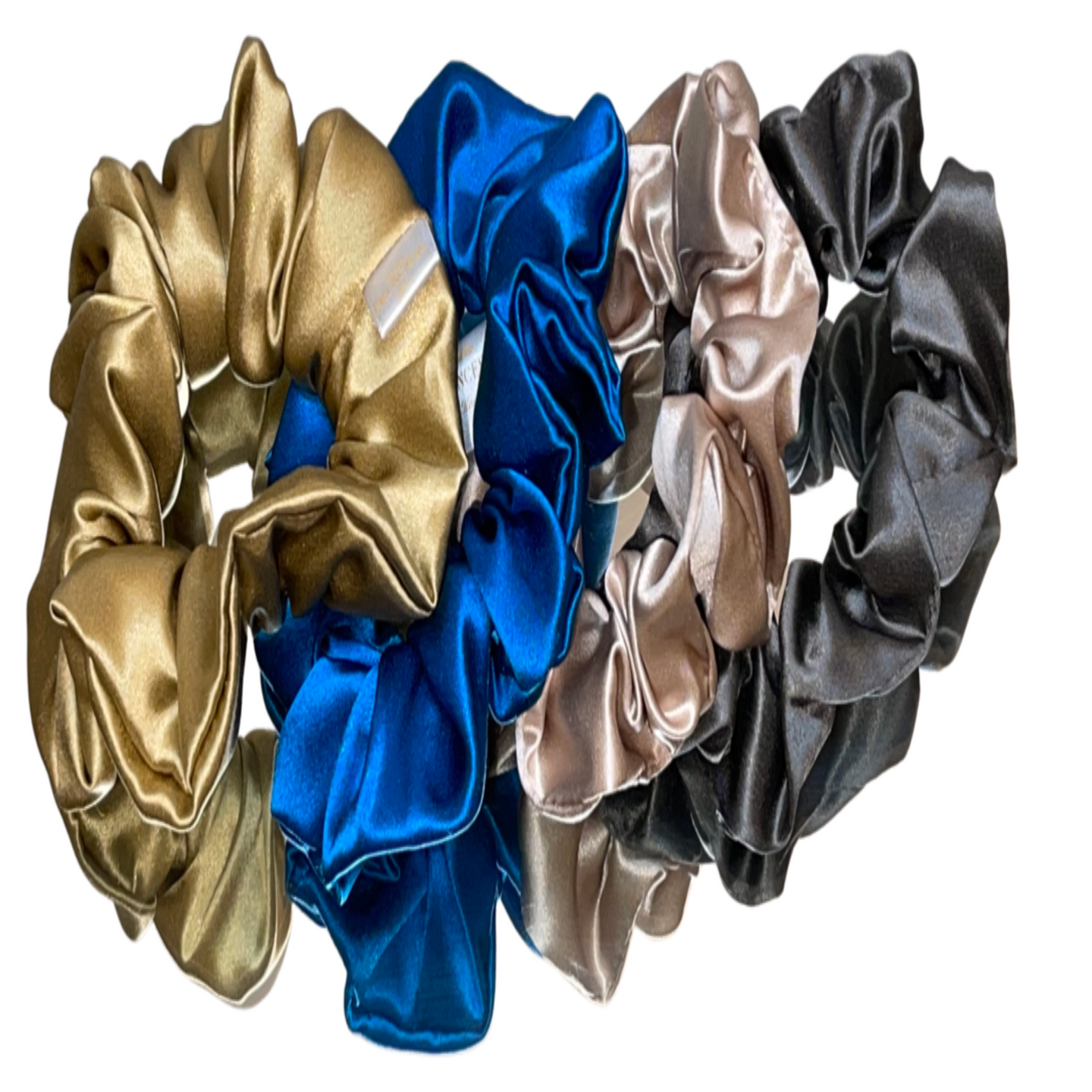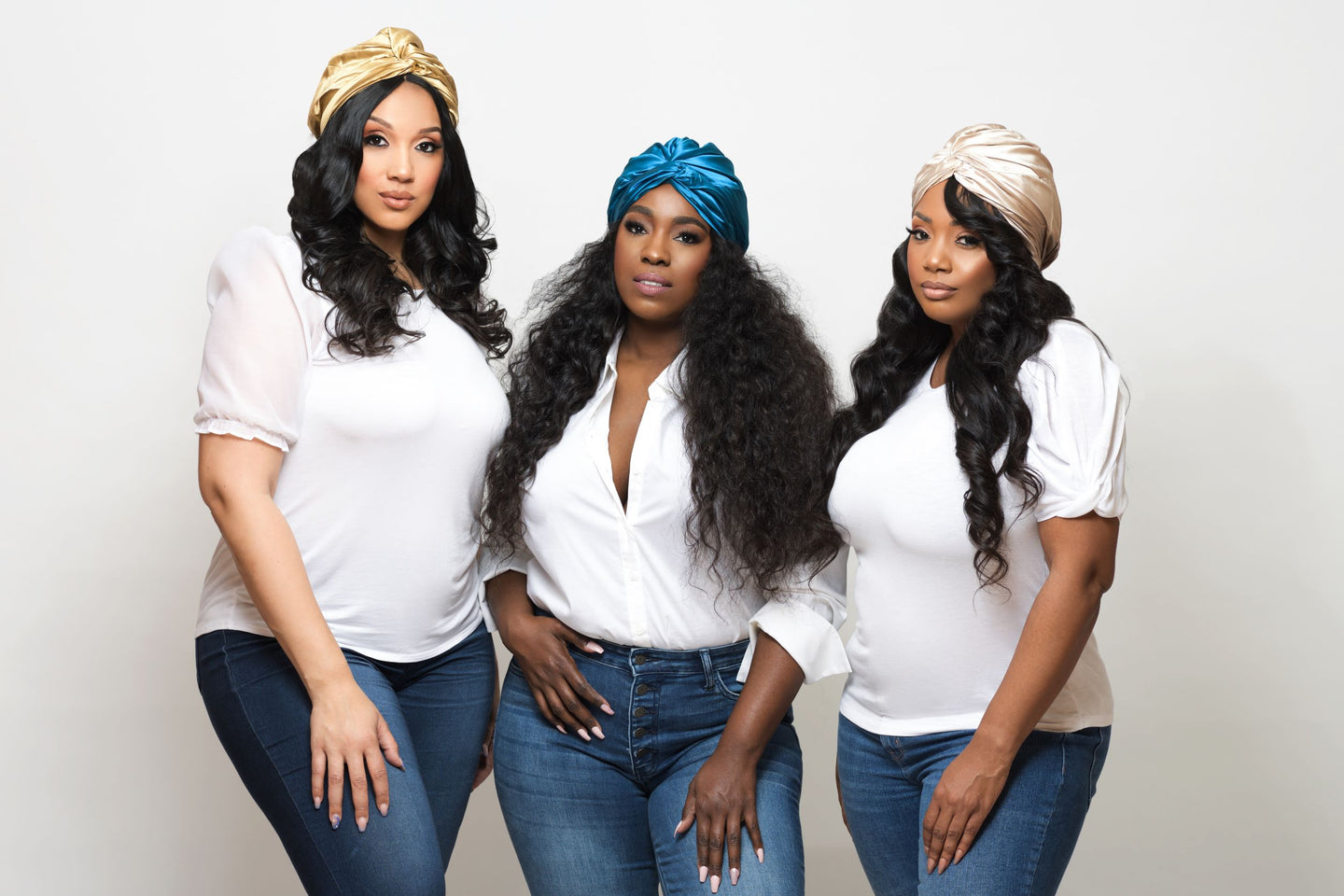 Red Carpet 100% Mulberry Silk Scrunchies (4-Pack)
Regular price

Sale price

$40.00 USD

Unit price

per
Introducing our Red Carpet 100% Mulberry Silk Scrunchies (4-Pack)
Elevate your hairstyle with our Red Carpet 100% Mulberry Silk Scrunchies, crafted from 100% Mulberry Silk and certified by OEKO-TEX®. These scrunchies are the essence of luxury and elegance, designed to protect your hair while adding a touch of class to your everyday look.
Made from the highest quality 100% Mulberry Silk, our 4-pack of scrunchies are gentle on your hair, reducing friction, breakage, and unwanted tugging. Say goodbye to those terrible hair creases and hello to effortlessly elegant hairstyles. Whether you're rocking a ponytail on the weekend, creating a bun, or half-up style for work, our Red Carpet 100% Mulberry Silk Scrunchies ensure a secure hold without causing damage or leaving marks.
Chemical-Free
Our OEKO-TEX® certification guarantees that our scrunchies are free from harmful substances, ensuring they are safe for your hair and skin. Sleep easy knowing that you're using a product that meets the highest standards of quality and sustainability – especially those dealing with adverse hair or skin conditions.
Available in a range of stunning colors and patterns (Rose Gold Leopard, Midnight Black, Pure Silver, Blush Pink and Rose Gold), our 4-Pack of Red Carpet 100% Mulberry Silk Scrunchies are the perfect accessory to complement any outfit or occasion. From classic neutrals to vibrant hues, there's a scrunchie to suit your unique style and personality. Not only do our silk scrunchies look and feel luxurious, but they also offer additional benefits for your hair. The smooth surface of 100% Mulberry Silk helps prevent frizz, static, and moisture loss, leaving your locks looking shiny, hydrated, and healthy.
Ultimate Hair Accessory
Treat yourself to the ultimate hair accessory with our OEKO-TEX® Certified Red Carpet 100% Mulberry Silk Scrunchies (4-Pack). Experience the difference that 100% Mulberry Silk makes in protecting and styling your hair. Upgrade your hair routine and enjoy the luxurious feel of silk while keeping your hair effortlessly stylish, day or night.
Join our private IPH community of curl aficionados who appreciate the essence of high-quality silk scrunchies. Discover the techniques for hair styling that will captivate attention anytime. Our Red Carpet 100% Mulberry Silk Scrunchies not only enhance styling options but also safeguard your hair while adding a fashionable touch.
Our IPH Promise: 100% Mulberry Silk. No chemicals. No scalp or skin irritation. No toxic smell. Only The Best Natural Accessories!
Share